The Anchor is made up of gatherings of people that are called to live lives for the common good.  The Lord has called us to this endeavor so that we can offer the hope that is found in Jesus Christ to those who have been turned off by the church, neglected by the church, and indifferent toward the church. There is a thriving community in Wilmington that we are serving beside.  This action is all based on our calling to live a life of love and compassion through Christian community.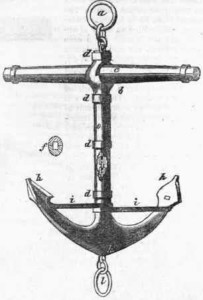 Click here to find out more about us.
Click here to find out what we believe.
In order to live out this calling of love and compassion we need vehicles that will help us to do just that.  At The Anchor we have three different vehicles that help us live out this missional discipleship.
First we have Missional Communities.  These are made up of people that live their lives for the common good of all.  They usually are about 15-25 people in size and they gather all around the city.  To learn more about our Missional Communities please click here.
Secondly, we have our worship gathering.  We gather together on Sunday mornings at 9am to celebrate what the Lord has accomplished through us during the week.  We serve a God that speaks to us through scripture, singing, and communion ——- so we gather together anticipating the Lord speaking to us and making us new.  To learn more about our Worship gathering you can click here.
Lastly, we have Covenant Groups.  These Covenant Groups come together to grow deeper in our commitment to God and our commitment to one another.  Essentially our Covenant Groups gather together to do two things, we ask: "What is God saying?" and "What are you going to do about it?"  To learn more about our Covenant Groups you can click here.