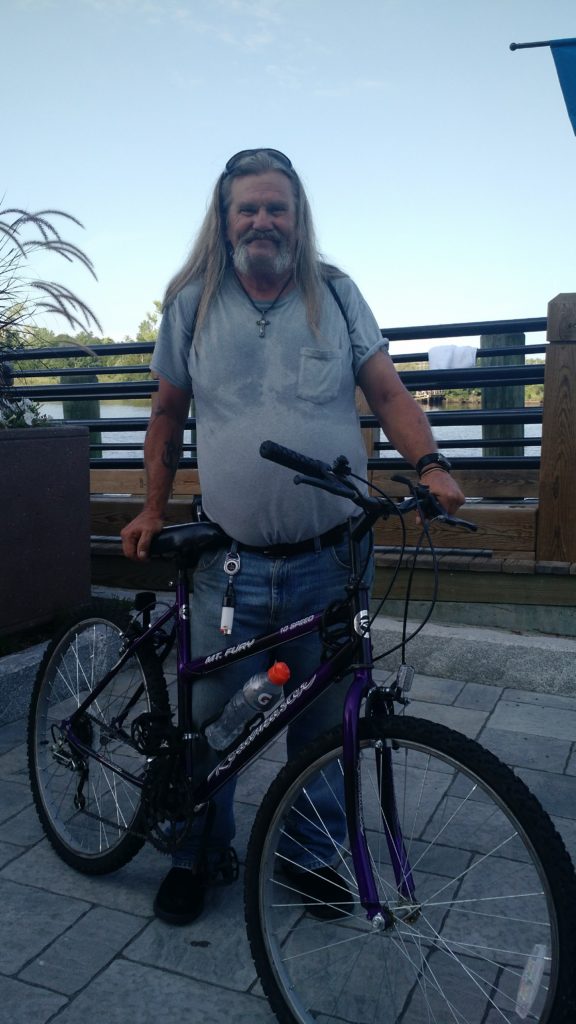 At The Anchor, we believe in sweat.  We sweat in our worship (it can be hot on a barge), we sweat in our mission (boots on the ground), and we sweat in our fellowship (of course we can't leave out corn hole).  Sweat is part of our identity.  And, you are not judged if you sweat.  Sweating is part of what makes us —— us.
We have been journeying for the last month through the story of the prodigal son.  In this journey we have done a lot of sweating.  We have taken the pulpit and not relegated it to the "professionals", instead we have turned the microphone around and heard the different ways we are all the prodigal son.  This has been from various people, that are from different walks.  This is part of our distinct calling to be eclectic as sisters & brothers in Christ.  But all of these various perspectives have reminded us that we find ourselves in need (Luke 15.14) in so many ways in Wilmington.  We find shallow relationships, the loss of family & friends, addictions, food scarcity, racism, lack of meaningful work, loneliness & isolation, regret, and no choices.
What does God have to say to us in our need?
We have people that have recently found themselves part of this congregation, and they have mentioned that they have not heard me preach.  I am so glad that people have had the chance to hear a variety of people looking at the scripture from Luke 15 from different perspectives.  I celebrate that the body of Christ is the focal point in our in depth look at the needs of Wilmington.  We are intentionally looking at everyone in this study —— and in that action we realize we are the answer to our needs.
Lesslie Newbigin once said: "I am suggesting that the only answer, the only hermeneutic of the gospel, is a congregation of men and women who believe it and live by it." God's answer to the needs that we see is us.  Not to say that we can fill all of the needs of everyone (just a reminder that we are not immortal), but the answer to the question of need is the body of Christ ——- it is us.
I am convinced that the opposite of need is welcome, and that our calling is to be a city of peace that welcomes those whom God has sent to serve with us.