---
In Hebrews 6.19 it says:"We have this hope, a sure and steadfast anchor of the soul."
In July of 2013 the North Carolina Annual Conference of The United Methodist Church started a new faith community in Downtown Wilmington, North Carolina. The Lord called us to this endeavor so that we can offer the hope that is found in Jesus Christ to those who have been turned off by the church, neglected by the church, and indifferent toward the church.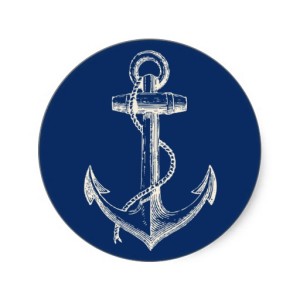 Our vision is: "The good news of Jesus Christ enables us to embody hope, for he is truly the anchor of our soul."  Click here to read a blog post about the vision.
Our values are:  Compassion, Restoration, Relationships, being Eclectic, and Generosity

Compassion (Luke 10.29-37): In the parable of the good Samaritan the priest and the Levite moved to the other side of the road when they saw someone in need. While on the other hand the Samaritan was moved with compassion. At The Anchor we are people of compassion that never want to ignore the least of these. Because of this we are missionally minded and we reach out with care, love, kindness, and hope.
Restoration (Jeremiah 30.17): God promised the prophet Jeremiah that he would restore Israel and Judah. The Lord says this in the midst of total destruction and exile. At The Anchor we believe that the Lord continues to restore people. He does this through the restoration of relationships with each other, with our community, within ourselves, and even with the earth. Because of this we actively seek to bring the Lord's healing strength to our relationships, to our emotions, physically, monetarily, and corporately. We also believe that we are to actively care for creation by re-using, recycling, and re-purposing the things that God has entrusted to us.
Relationships (John 21.15-19): Jesus' friend Peter denied him three times. After the resurrection Jesus came to Peter and asked him if he loved him. In this act of invitation and challenge there was an opportunity to grow as authentic friends. At The Anchor we believe that relationships are to be active and authentic. We live this out through partnerships with businesses, ministries, and churches. We also live this out through authentic interpersonal relationships. And finally we live this out through mission, by working side-by-side for the common good of our community.
Eclectic (Acts 2): On the day of Pentecost, there came a sound like the rush of a violent wind and the disciples were filled with the Holy Spirit. They began speaking in other languages – languages from all over the world – speaking of God's deeds of power. People from all over the known world understood what they were saying. At The Anchor we embrace this eclectic understanding that God can use all sorts of people – from many different walks of life to share of his mighty deeds of power. Because of this we embrace the creativity that God has given us. We do this through the arts, economics, business, music, traditions, hobbies, and relationships.
Generosity (Genesis 18.1-15): In this passage we find that Abraham's eyes are open to his surroundings.  He is not introspective or only focused on him self.  Instead he has his head up, not so that he can defend his property, he is looking for the stranger.  Abraham urges the strangers to stay with him and he begins waiting on them.  At The Anchor we are called to live lives of generosity – where we hold things with palms open – so we are generous with our time, energy, resources, gifts, and money.  In Abraham's generosity the roles of guest and host reversed, and the Lord blessed Abraham and his descendents.  In this posture of generosity God will meet us and change our hearts with God's blessing.
---